Elizabeth with her new horse
Zoie -- October 2013
i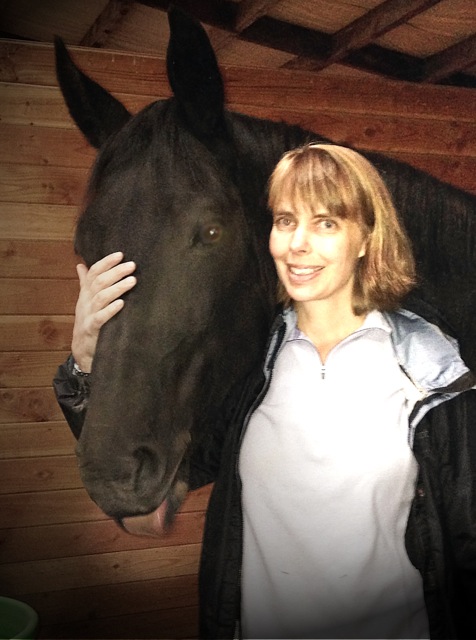 Daughter Elizabeth, an attorney by trade, has
long-standing affinity with horses (and other creatures).
---
Shelties endure in our household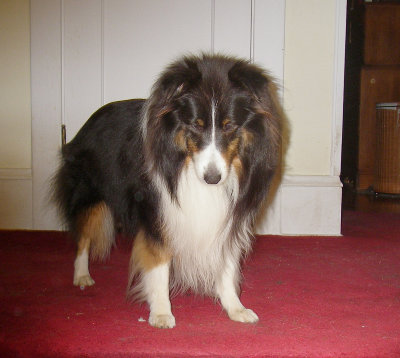 Indie, pictured here is the third in a line of Shelties to grace our household since 1990. We acquired Indie just five days after her predecessor, Reina, died in July 2007, as the result of a tumorous growth in her chest. Indie, who has similar coloration to Reina, was still a pup -- 5 1/2 months old -- when we found her. Our first Sheltie,
Bonnie
, was 15 when she died of old age several years ago. We wish dogs lived longer.
Photo was taken in October 2013, when Indie was 6 1/2 years old.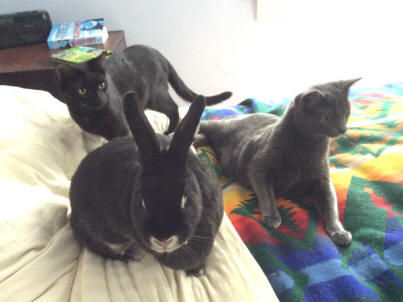 Levi critters, April 2015
Wall hanging by Kay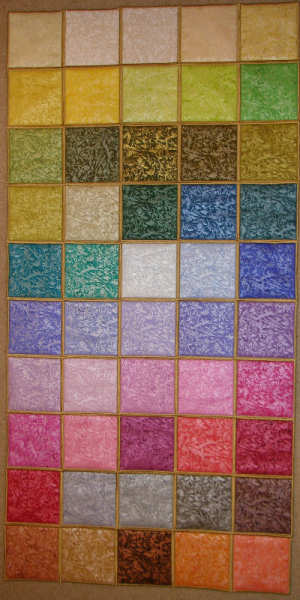 2 Harriets, Circa 1918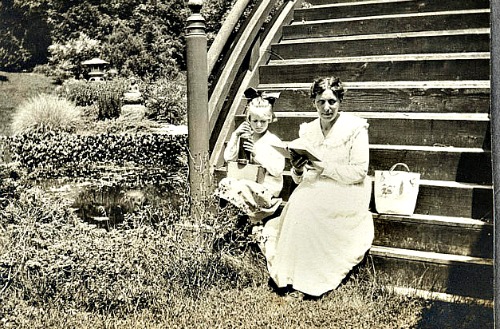 John's Aunt Harriet Doerr, who became a celebrated writer, was about 8 when shown here with her tutor, Harriet Hutchins
---
The boys of long-ago summers -- all still breathing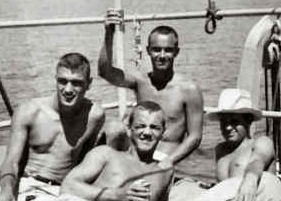 Here's a travel bargain for the ages: Seven days at sea for only $12. Frequent stops at exotic ports to entice even the most jaded traveler. It's definitely economy class. but with all the money you save, you can do plenty of shopping ashore. Of course, that was more than 50 years ago, and prices might be a bit higher today. Click here for the lurid details.
And click here for more recent doings by these oldsters.
---
To catch up on what's going with the fam, click News/Olds. We're all a bit older, but hopefully aging gracefully.
And try the links below for more good viewing:

Check out the News page for slightly more current stuff